Telehealth
Telehealth is the use of electronic information and telecommunication systems to deliver health care related services such as direct clinical care to patients, health education to patients and professionals and the administration of health information where patients and care coordinators are separated by distance. At its core Telehealth is about patient care.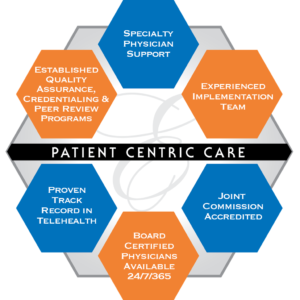 Modes of Delivering Telehealth
Relies on telecommunication links that allow interactions via telephones, mobile devices, video conferencing, email and other technology driven means of communication.
Captures (stored) digital images, video, audio and clinical data on a computer and transmits the information (forwarded) through secure means to an alternative location where they are reviewed by a specialist.
Which is a combination of store and forward as well as real-time applications. It is used in care management to improve patient outcomes.
Benefits of Telehealth
Improves access to clinical and specialist services
Reduces patient travel time
Saves costs associated with travel and accommodations
Decreases time between diagnosis and provision of care
Improves management of chronic diseases
Decreases incidence of hospital re-admission
Consistent, reliable supervision and care support
Early warning system to care providers thus mobilizing care rapidly
Increases access to clients
Reduces care provider's travel time
Saves costs associated with travel and accommodations
Expands the use of inter-profession teams to enhance client care
Increase chances for professional development and specialist services
Saves hospital beds for those who really need them
Mentoring of direct care allied health professionals
Educational tool for remote locations in contact with larder regional hubs
Reduction in emergency room admissions
Reduction in emergency room visits
Reduction in elective admissions
Reduction in bed days
Reduction in mortality rates in patients with chronic conditions