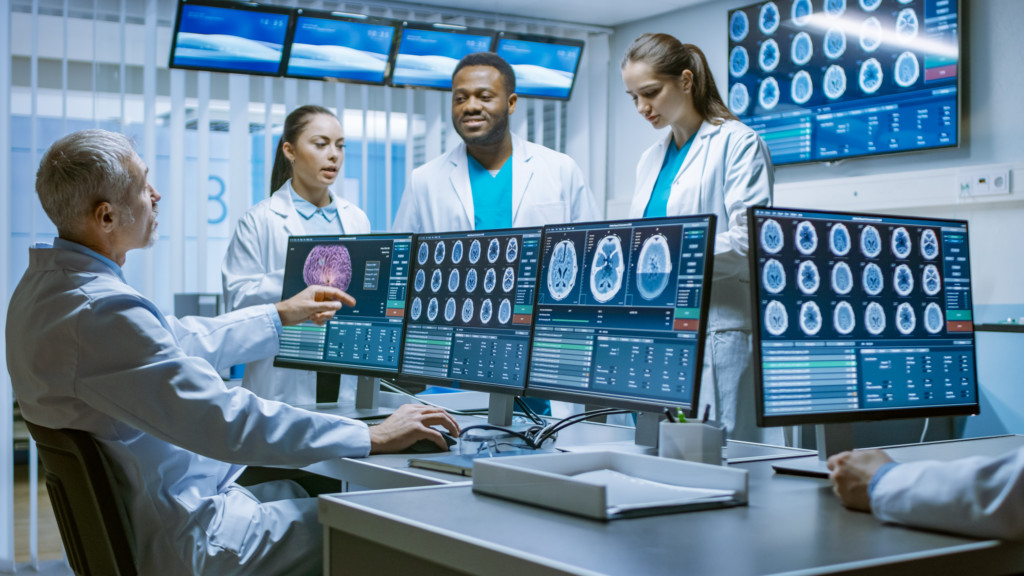 The impact from a projected shortage of physicians in the coming decade could be alleviated in part by the growth of Telemedicine and Teleradiology.
Consider:
Research from the Association of American Medical Colleges (AAMC) projected a shortage up to 139,000 physicians by 2033 in its periodic report The Complexities of Physician Supply and Demand.  AAMC also mentions the physician workforce in a recent article, "U.S. physician shortage growing."  The trend of physician shortage began long before anyone anticipated the demands on the healthcare system inflicted by the COVID-19 pandemic.
Projections from the American College of Radiology (ACR) and the Radiologic Society of North America (RSNA) show the shortage of radiologists will continue well into the new millennium. The practice of radiology as we know it is changing to meet this critical shortage as technology continues to advance.
Trends emerging from the demand and demographics in radiology, according to the Staff Care article, include:
Practice consolidation
Increased corporate employment
Advancing technology
Faster, patient-centered readings
As the nation's radiology challenges grow, Teleradiology can offer solutions for many healthcare facilities, particularly those needing quick turnaround for medical imaging.
Excalibur Healthcare's teleradiology services provides healthcare facilities with the technological advantage to deliver real Patient-Centric Care. Through the use of teleradiology services, the expertise of a board certified subspecialty radiologist may be brought to an area where there may be critical shortages of radiologists. Patients in remote locations may no longer be at a disadvantage because they live in areas with a physician shortage through teleradiology services.
Prepare your medical practice and imaging departments now with customized teleradiology solutions.
Find out more at excaliburmed.com or contact us at 888.212.4422.
Sources:
The Complexities of Physician Supply and Demand: Projections from 2018-2033. Association of American Medical Colleges (AAMC)
"U.S. physician shortage growing" Patrick Boyle, Staff Writer. June 26, 2020.
Merritt Hawkins 2019 REVIEW OF PHYSICIAN AND ADVANCED PRACTITIONER RECRUITING INCENTIVES
8 Trends Affecting Radiologist Jobs in 2019. Debra Wood, RN, contributor Jul 29, 2019