Experience, Quality, and Accessibility! Excalibur Healthcare provides Teleradiology services with fast and accurate interpretive reports. Our U.S. based, board certified physicians provide diagnostic and consultative services 24/7/365. Providing customized, cost-effective solutions, which combine both clinical and operational efficiencies that improve patient outcomes. We are physician owned and put patients first, understanding that it is ultimately our patients whom we serve. Excalibur utilizes the standards of the American College of Radiology (ACR), American Telemedicine Association (ATA) and The Joint Commission.
Excalibur Healthcare awarded Ambulatory Health Care Accreditation from The Joint Commission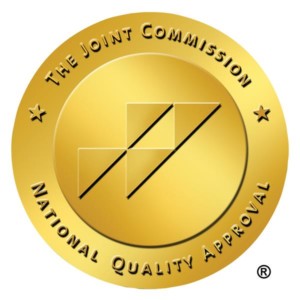 Moorestown, NJ, Friday, 13 August 2019 – Excalibur Healthcare has earned The Joint Commission's Gold Seal of Approval® for Ambulatory Health Care Accreditation by demonstrating continuous compliance with its performance standards. The Gold Seal is a symbol of quality that reflects a health care organization's commitment to providing safe and quality patient care.
Excalibur Healthcare underwent a rigorous, unannounced onsite review during June. During the visit, the Joint Commission reviewed and evaluated compliance with their Ambulatory Health Care standards spanning several areas including emergency management, environment of care and control, leadership and rights and responsibilities of the individual.
The Joint Commission's standards are developed in consultation with health care experts and providers, measurement experts and patients. They are informed by scientific literature and expert consensus to help health care organizations measure, assess and improve performance. The surveyors also conducted onsite observations and interviews.
"As a private accreditor, The Joint Commission surveys health care organizations to protect the public by identifying deficiencies in care and working with those organizations to correct them as quickly and sustainably as possible," says Mark Pelletier, RN, MS, chief operating officer, Accreditation and Certification Operations, and chief nursing executive, The Joint Commission. "We commend Excalibur Healthcare for its continuous quality improvement efforts in patient safety and quality of care."
Why choose Excalibur Healthcare?
"Bigger isn't always better" familiarity translates into better communication and enhanced patient care
The size of our practice doesn't measure the size of our success. At Excalibur our philosophy of patient-centric care has not changed. The key to our success is using a small consistent group of physicians to provide services. Our mindset for real business growth is giving our customers the ability to establish a personal working relationship with the physician providing services. Our physicians are available 24/7 for consultation. Familiarity will translate into better communication and enhanced patient care.